As the small handful of chaps who read this blog (hi john and mike) know, one of the things that has perplexed and infuriated me on repeated tries, has been my repeated futile attempts to make a website.
Much like the mindless coyote in the colorado desert, my quest to try to grasp a website to call my own leaves me angry, confused, with a whistle in my ears, a clutch of roadrunner feathers in my mouth, and a very bad case of cerebral dysrythmia.
So many time I tried to learn html, php...and in one oddly successful case...CSS. But what bits I picked up to customize tiny sections of things such as this blog or my portfolio, were never enough to allow me to build a site from scratch.
So, I got a friend of mine to do it for me. Following, somewhat, the same blueprints that I had long ago seen
here.
Alot more simple than the initial ideas in those.
EITHER WAY
I am proud to announce, I finally, have, a,
,,,
,,,,,,,,,,,,,,,,,, WEBSITE. ,
BEHOLD
WeirdUrl.com
my website :D
As you can see, its not much, basically links to my various other places I fiddle diddle with online.
But its all mine. THEY SAID I WAS CRAZY. BUT I SHOWED THEM. I SHOWED THEM ALL.
And its something I can show people thats simple, easy to use, and means they dont have to come to this VERY MESSY BLOG to find out what I'm about.
And so this post isnt completely pictureless: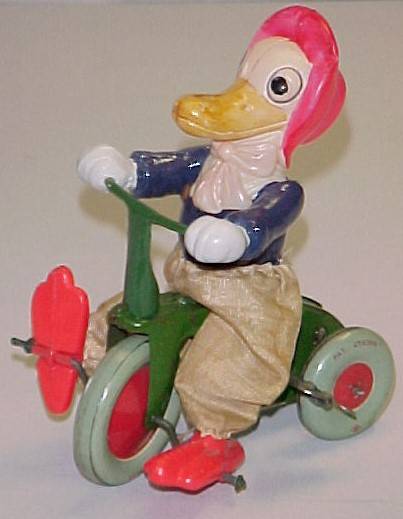 Here is a duck riding a tricycle.