weeeeeeeeeeeeeeeeeeeeeeeeeee
are we on a rocketship?
no im sory wer do you life?
:|
i can not spiek englis sory U can spik indo?
___________________________________________________________



This has been a good day.

Deposited my paycheck, spent time watching all the MAKING OF stuff on my 2-disc shiny new Dark Knight dvd (which i got for 14 bucks!).

HotDiggedy got his money from Newgrounds, and gave me a share. Some guy donated 5 bucks to me via that paypal link to the left. Which was very nice of him! I finished a cartoon about Lemons for weebl. Which contains some of the only non-hideous 3d animation I've managed to pull off since I left college years ago.

Also its been incredibly warm today. And I had a tasty dinner at taco bell, which despite the food being made out of chemicals and grease stuck into "food shaped molds" remains delicious.

And as I sat here listening to "Hello Skinny" by the Residents, I suddenly remembered something very very amusing!
Earlier tonight I was at Mike's place and he beckoned me to his PC to show me something horribly hilarious.

Joey was in the clink.

Yes Joey, the same Joey whom I made a whole terrible cartoom film about. The Joey I have known since the 6th grade. The same Joey that me, Mike, and John have hung out with for as long as we've been friends.
The same Joey who has crashed his car 20 times.
And the Joey whom we were all pretty sure was selling drugs out of his car.

WELL

It appears ol' Joey finally ran out of luck.
He was driving (or, knowing Joey, swerving wildly) outside the local casino

And now as my tracklist has gone to "Bad Stone" by the Crystal Method, I feel it is my duty to post about this.

So.
Joey is charged with (and very definitely guilty of):

POSSESSION OF CANNABIS WITH INTENT TO SELL
POSSESSION OF CANNABIS
POSSESSION OF CONTROLLED SUBSTANCE 'MARINOL'
POSSESSION OF CONTROLLED SUBSTANCE 'MUSHROOMS'
POSSESSION OF DRUG PARAPHERNALIA

do ho ho hohohohohoho



Joey's bail is currently set at $8,500.00
I dont think Joey, Mike, or Myself have ever had that much money in all our lives combined.
So I guess I wont be seeing Joey for a while.

He's catchin bez in sing-sing now.

GOTTA SING SING

GOTTA SING SIIIIIIIIIIIIIIIIIIIIIIIING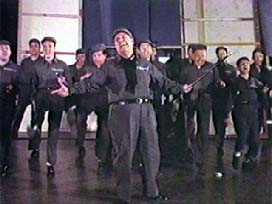 CAUSE WE'RE JUST PRISONERS OF LOOOOOOOOOOOOOOOOOVE!

I imagine when Joey finally exits the harsh conditions of a Tampa prison he is going to look something like this:



But until that day I can only wish him GODSPEED in his future endeavors.


Its a deliciously rainy day today. God I love rain.

And finally as my track list skips to vivien vee music, I feel its time to walk in the rain for a bit and then go to bed.
But before I do, some neat news!
Weebl put the cartoon I animated on his youtube account.
Which makes it much easier to share with you.
So here it is.

And voila! Neat eh.


I like youtube's widescreen format.


and now I bid thee good day.